HOW TO SHOP THE FABRIC MARKET
The Entrepreneur's Guide to Sewn Product Manufacturing
From Our Bookstore
---
---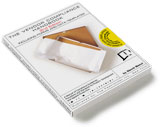 ---
Glossary of frequently-used textile, manufacturing, development, production, and commercial shipping terms in the apparel industry.
A B C D E F G H I J K L M N O P Q R S T U V W X Y Z
VAN

(Value Added Network) A designated network used to transmit and receive EDI transactions.

Value Added Network

See: VAN

Vendor

An individual or company that sells finished goods, materials or components to another individual or company, contractors, intermediaries or retailer.

Vendor Number

The Vendor Number is found on the retailer's Purchase Order under "Pay to Vendor."

VICS

Voluntary Inter-Industry Commerce Standards for EDI transactions established by the UCC (Uniform Code Council).

VMR

(Vendor Managed Replenishment) Vendor "Basic Stock" system that automatically creates Purchase Orders and replenishes merchandise based on retail sales and SKU information.

Volume Shipments

A full load that exceeds the standard size/weight guidelines.

Surface: 10,000 pounds or more, or over 1,200 cubic feet per consolidated shipment.

Air: 1,000 pounds or over, per consolidated shipment. Volume Shipments are considered for possible Full Load shipment routing.