HOW TO SHOP THE FABRIC MARKET
From Our Bookstore
---
---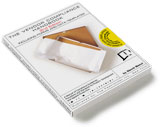 ---
Glossary of frequently-used textile, manufacturing, development, production, and commercial shipping terms in the apparel industry.
A B C D E F G H I J K L M N O P Q R S T U V W X Y Z
Ease

In fitting and styling - The amount of extra "room" included in the garment for purposes of comfort, movement or appearance.

In sewing - Joining two pieces of fabric or trims of different lengths so that the longer length is "held in" against the shorter length without any obvious pleating or wrinkling along the seam. This form of Ease is used to mold the shape of the garment instead of extraneous seams or darts, as in tailoring.

Edge Stitch

A line of stitching through a folded edge, 1/32 of an inch away from, and parallel to, the edge.

Electronic Documents

Various documents processed electronically, such as: POs, Request Changes, UPC Catalogues, etc.

---

---

Electronic Jacquard

Circular or flat knitting machines that use a computer interface to create a variety of patterns and fancy stitches. The computer allows the designer to quickly draft and even plan the fashioning or shaping of the garment panels.

Ex-Works (Ex-factory)

A shipping arrangement that places a minimum responsibility on the seller. In an Ex-Works transaction, goods are made available for pickup at the beneficiary/seller's factory or warehouse and delivered to the buyer's freight forwarder. The buyer is responsible for making arrangements for insurance, export clearance and handling all other paperwork. Simply, the buyer takes possession (ownership) of goods as soon as it leaves the seller's facility. Port of loading.