---

---




The Fashion Designer's Sustainable Sourcebook
The new directory of apparel industry suppliers who collectively want to help lessen the impact our industry is making on our environment.
Birnbaum's Global Guide to Agents and Buying Offices




Stitch Sample Kit The Stitch Sample Kit contains over 80 mounted swatches of current stitches and techniques used within the garment industry today.

List my company

Fabric Listing Form
Trims Listing Form
Service Listing Form
An excerpt from The Birnbaum Report/Strategic Sourcing for Garment Importers.
Guide for shopping the fabric market dedicated to all the newcomers to the industry.
Glossary of frequently-used textile, manufacturing, development, production, and commercial shipping terms in the apparel industry.
More Help
Fit Model Agencies Suppliers.
TRUE FITS THE BEST. Male and female models of all sizes for fitting, showroom, and print. Asian, Athletic, Big & Tall, Contemporary, Curvy, Full Figured, Intimate, Junior, Junior Plus, Maternity, Misses, Petite, Petite Plus, Swim, Tall, Urban. Additional categories and services upon request. TRUE provides professional models for many leading fashion houses worldwide. Modeling career guidance led by top models, fashion designers and technicians. New talent interviewed daily.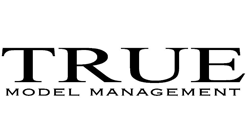 New York's premier fit modeling agency started with a simple yet important idea: its time to bring glamour to fit models. Fashion Fit Models focuses on providing beautiful technical talent to the fashion industry. With two uniquely experienced founders, Fashion Fit Models brings an unparalleled team to the arena. This team has it all to take fit and showroom models to another level.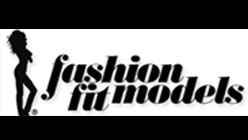 Female, male & teen models of all ethnicities for fashion print and show.
A full service agency representing fit, showroom, runway and print male and female models.
New York City's newest resource for discovering and booking your next design or production fit model.
We specialize in providing fit, print, runway, showroom, tradeshow and promotional models. We also provide talent for the acting industry. Male, female, children in all ages and sizes, including plus.
Modeling agency, casting and talent agency, also provide acting classes.
Runway, Showroom, Design fittings, production fittings for women, men, plus, missy, petite & junior sizes, size 36 and 37 shoe fittings.
Runway & fit models.
EMG is a licensed modeling and talent agency that provides high-level model management services. We specialize in print, trade show modeling, event staffing, spokes models, promotional & commercial models for all markets.
Specialize in production fittings & showroom. We have a wide range of models for all designers.
We are a NYC-based modeling agency providing the most sought after fitting models to the fashion industry. We are one of the only modeling agencies specializing in both plus-size models and XXL former male athletes.
Los Angeles based fit modeling agency with contemporary, missy, and junior sizes. Men, women and kids and plus size models for all of your sizing needs. Fit models, fittings, production fittings, prototype fittings, whatever your fit needs, you have come to the right place.
Division: "Flaunt Fit". Specializing in fit models of All sizes, 6B-7B shoe models, teens & seniors. Also, commercial print, fashion shows, industrials, commercials, plus sizes, magazines & more.
Male, female and children models.
Male, female, children, petite, missy, maternity & plus-size models. Showroom & fit models. Family owned business since 1996. Gramercy Models - WEAR it with FIT!
World's number one international model management firm. Fashion publications, television & movie screens, ad campaigns & catwalks.
Full service agency representing models of all types and age groups for print, runway & commercials.
Top-quality event staff, models and actors for nationwide events and promotions, trade shows and all commercial and fashion modeling assignments.
Manage top women and men models for fashion, print, showroom and runway. Celebrity and extraordinary people. New Faces!
A full service model management company specializing in fit, showroom, lifestyle and print talent.
Runway and designer fit models.
Modeling and talent agency for women, men, juniors and hard to find sizes. Modeling for fit, print, lifestyle commercial print, catalogs, tradeshows, runway and TV commercials. We are a women owned and operated business.
We provide clients with experienced fit models, specializing in junior, contemporary, missy and mens. We have models on the East Coast, West Coast, and overseas. We also represent footwear fit models.
We are a full service agency providing both fit and print models for the Los Angeles area manufacturers.
Specialize in fit, print, runway and trade show models. Industry's most user friendly interactive website featuring professional and experienced fit models.
Leading provider of fit models for technical sportswear & lifestyle apparel manufacturers. Rep more than 1,500 talent & models across the US including talent skilled in 300+ sports & activities. California: 8265 W. Sunset Blvd, W Hollywood, Ca 90046. Ph: 323-654-6555.
Men, women and children runway & fit models. Also have large size division.
Fashiondex Quick Links
Fabric Services & Trim Suppliers

Contractors (American Edition)

Contractors (Asian Edition)

Branded Apparel Manufacturers

Other Links