European Agents/distributers Suppliers.
Variety of fancy yarn dyes, jacquard's, plaids, stripes, solids and novelty fabrics. Sportswear, suiting, shirting weights from 5oz & up. Catering to the contemporary, missy & men's markets. Specialize in sculpted jacquard.
Couture & RTW collection of allover embroideries, sequins, crystals, foil applications & laser techniques for bridal, evening, sportswear, RTW & costumes. Programs for accessory & shawl markets. Rep Filtex St. Gall & Eugster + Huber, finest cotton collections in the world.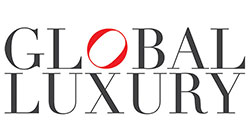 Ready-to-wear collection of novelty cottons, woolens, tweeds & shirtings. Cater to sportswear, womens & childrens markets. Import from Switzerland. Located at the Jakob Schlaepfer Showroom.
Agent for a large selection of shirtings and neckwear from Turkey, Italy, Portugal and England.
E. Miroglio Bulgaria. Fashion and Corporate fabrics Fiber dye spinning weaving knitting and weaving finishing.
Represent mills in the EU Manifattura di Carmignano,Greuter jersey, Konak. Also working with well established factory direct mills from China and Korea. Lace and embroidery , yarn dyed fabric. All fabrics are locate in my NY office at 431 west 37th street 11A
Silks, stretch fabrics, novelty jacquards & suitings from Italy. Spanish laces & trims. Cater to moderate to designer sportswear, lingerie & formalwear. Innovative interior decorative fabrics. High-end home furnishing fabrics from Italy.
Exclusive Importers. Resource for high-end fashionĘfabrics such as printed viscose and cotton knit, printed cotton and linen, silk, fancy brocades and jacquards, wool, cashmere, boiled wool, wool suiting, etc Directly imported fromĘFrance and Italy.
European textile mills. Novelty fabrics, embroideries, prints, tweeds, knits, jacquards, plain & beaded laces, sequins. ITALY: Aldo Bianchi, Quorum, Ubertino, , Sylesilk, Pierro Galli. FRANCE: Alphalace, Darquer, Anya AUSTRIA: HOH Embroideries, Gottstein, Seidra. ENGLAND: Stephen Walters & Sons.
Oldest U.S. selling agents, established in 1936. Carry all types of linens, cottons, woolens, knits & fancies. Also, outerwear fabrics in nylon, microfibres & blends. Moderate to bridge. SKYPE: ETTC108
All kinds of better fabrics from Europe for menswear, womenswear, and shirting markets. Better, bridge & designer price points.
Textile agency representing fabric collections from Italy, France, Spain, Portugal, Austria, China & Korea. Specialize in denim, corduroy, twills, shirtings, prints, jacquards, knits, wovens cottons, silks, tencel & stretch. NY office: 110 W. 40th St. Ste 703, tel 212 944 1001.
Represent Picchi spa - Wools from Italy, KBC - Prints on various base fabrics out of Germany, Henitex - Cut and sew knits from France, Ulysse Pila/Reynaud Rexo - jacquards day to evening from France. Wegotex and Nanotex - fabrics from Korea.
Woven fabrics in a variety of blends from Italy & France. Also, Southern California agent for Satab Ribbons, a French ribbon company. Importer. Cater to moderate to designer mens, womens, childrens, junior, sportswear & contemporary.
European mill agent. Large selecton of laces from France and novelty embroideries & tulles from Italy for the RTW, bridal and evening markets. Better to designer price points. By appointment only.
All types of cottons, linen novelties, wools, rayon yarn-dyes & fancies, plus rainwear qualities. Represent mills from Italy and Turkey. Better & bridge price points.
Harper's converts and distributes fabrics ranging from fine apparel, exquisite Italian shirtings, a full range of interfacings, as well as a full complement of products for the quilting industry - batiks, cotton prints, excellent basics and batting.
All types of cotton, silk & wool fabrics. Solid & prints. Jobber & mill. Cater to career, casual, uniform, contemporary & home furnishing markets. Better to couture price points. Import.
We are a supplier of wool and blends, cotton and blends, polyester/viscose/lycra & linen and blends to major brands worldwide.
Representing some of the most well known and important womens and mens woven and knit fabric suppliers from Italy & Turkey applicable for the sportswear, eveningwear, suit, shirt, dress and outerwear markets. Bridge, designer, better and mass market price points.
Broad range of cottons, wools, silks, rayon, polys & fancies. Imports from Italy. Cater to women's sportswear. Moderate to better prices. Natural fabrics at very natural prices. Jobber.
Agent for mills in Italy, Spain & South America. Deals mostly in fine wools: worsteds, wool/cashmere, wool/rayon & wool/silk blends. Cater to high end mens & ladies wear markets.
All types of cottons, linen novelties, wools, rayon yarn-dyes & fancies, plus rainwear qualities. Agent representing mills from Italy Turkey. Cater to womens sportswear trade. Better to bridge price points.
European & other high quality imported fashion fabrics for designers & independent fabric stores. Silks, cottons, wools & rayons. Lines: Liberty Art fabrics, featuring the Tana Lawn Prints, Blue Star Silks, Pickering In'tl, organic fabrics. Eusebio Sanchez, Harris Tweed.
All types of cottons, rayons, wools, silks, linens, nylons and blends in knits, wovens and fancies. Import from Italy and France. Womens sportswear. Better to couture.
All kinds of better fabrics imported from Europe. Also, fake fur, viscose, outerwear, activewear, stretch novelties, moleskin, high-tech nylons, bonded fabrics, oilcloths, cashmere with wool & coated leather. Agent. Handbag & accessory markets. Moderate to high price pts.
Wovens & knits in cotton, denim, silk, wool, linen all natural & man-made & lycra blends. Plain, prints, jacquards & yarn-dyes. Import from Spain, Germany, France, Italy, Turkey & China. Cater to casual, sport, career & evening markets. Moderate to designer price points.
Rep mills that best cover the needs of the market. Wovens & knits in cotton, silk, wool, linen all natural & man-made & lycra blends. Plain, prints, jacquards & yarn-dyes. Import from Spain, Germany, Italy & France. Cater to casual, sport, career & evening markets.
100% wool suitings, worsteds, cashmere blends, silk & silk blends, tencels & microfibers in traditional, sportcoat & menswear patterns from England, Croatia, Italy & Japan. Mill rep. Moderate & above price pts.