Buttons & Novelties Suppliers.
Beautiful line of buttons, buckles & closures from the finest markets. Rhinestones, imported imitation pearls, unique & exotic shells, real horn, corozo, glass, wood, leather, passamentry & polyester in the latest designs & materials as well as the basics.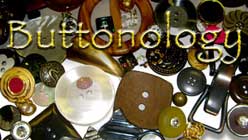 We offer a boutique line of fine hand-crafted buttons from around the world. Our unique collection includes carved horn & bone, colored dyed bone, shell, coconut, coral, stone, polymer clay, genuine coin, nickel & silver conchos, glass, porcelain, wood and metal. We currently offer over 500 styles and sizes and continue to add new lines. Our website is updated frequently. We work hard to find beautiful buttons that you won't see anywhere else.
Importer of fashion forward buttons produced by the world's finest craftsmen made from high-end materials at competitive prices. Large inventory of buttons in several colors & sizes. Custom work available.
Complete line of buttons, garment trims & novelties manufactured in our USA & Asian factories. Worldwide distribution. Largest manufacturer in USA. Work with menswear, womens, coat, shirting, rainwear, military & uniform markets.
As one of the premier button manufacturers and distributors, Global Network provides the trim & closures for the world's fashion & accessories industries. We never work for a third-party maker or factory, so customers always deal directly with us from conception and design to manufacturing and fabrication.
All types of buttons. Plus labels, tagless transfers, self-adhesive stickers, trims and more. Catering to all apparel markets with domestic and overseas production. Worldwide distribution. Celebrating over 25 years!
Har-Man Importing is the choice for designers and manufacturers when seeking high quality trims and embellishments. Featuring an unmatched selection of Swarovski rhinestone shapes and colors. With longstanding relationships with European manufacturers, Har-Man continues to offer the best selection along with the best prices, with our price match guarantee. Har-Man is a Swarovski Authorized Reseller and an Authorized Distributor for Preciosa Ornela (Czech glass beads and seed beads).
Cobra buttons, snaps and rivets. Manufacturer. Import.
NEW OWNERSHIP! Skacel Inc. has re-vamped the selection of unique handcrafted buttons made of horn, shell, corozo, metals, woods, coconut, glass and more. Worldwide importers & wholesalers.
Specialize in high fashion & metal buttons. Manufacture, import & distribute thousands of unique fashion styles, as well as can turn any idea into a custom button design. The largest supplier to the U.S. Military, and work with all apparel markets.
International producer of buttons. Over 50,000 types of buttons in novelties, basic and fashion styles. All price range. Samples available. Cater to all markets. Manufacture in China.
Buttons of all types including glass, stone set, metal, horn, bone, wood & shell. Specialize in vintage & reproduction buttons. Import from Czech Republic, Germany & India. Cater to women's, children's apparel & home furnishing markets. Better price points.
A complete line of buttons made from diverse materials. Specialize in leather, coconut and shell. Better price points. Samples available.
Metal, dye-casted & all types of special designs. Manufacturers reps & jobbers. Cater to moderate to high womens & childrens markets.
Family business servicing the apparel industry worldwide since 1912. Rapid delivery of quality buttons, trim and zippers. Competitive pricing. Ship worldwide including Asia. Catalog available.
Supplier of quality buttons, ribbons, and trimmings to retailers, apparel designers and other industry professionals. 1000's of styles in all materials: rhinestones, shell, coconut, horn, wood, bamboo, corozo, glass, metal, acrylic, nylon, polyester & more.
Large assortment of domestic & import buttons in a variety of materials & all types of closures & accessories. Import & export worldwide.
Manufacturer & distributor of special buttons & buckles from around the world. Specialize in custom trims. Domestic & imports from Europe, Asia, Austria & worldwide. Offices in U.S.& Hong Kong.
Carry Lampo Zippers & all types of buttons, trimmings & fashion hardward including snaps, buckles, & rivets. Also provide services such as: attaching snaps, rivets & sewing buttonholes.
Manufacturer of a large variety of buttons in eco & environmentally friendly shell, corozo, coconut, wood, horn & their synthetic counterparts. Custom work available. Import from Hong Kong & China. Cater to apparel, accessory, gift & home furnishing markets.
Specialize in high fashion European buttons, handmade naturals, etched shell and many unique designs. We can custom produce your designs with low minimums.
Manufacturer of natural wood buttons, natural wood toggles, beads & buckles. Plus corozo (tagua) buttons. Factory located in Brooklyn, NY
Domestic manufacturer of stamped brass metal buttons & zinc die casted buttons. Thousands of designs available. Also custom designs. Cater to the menswear & womenswear markets.
Button manufacturer with selection of over 25,000 styles. Buttons manufactured in Germany. All kinds of quality fashion, basic & novelty button styles. Cater to retailers, designers, & garment manufacturers.
Specialize in metal and polyester buttons, zippers and chains.
In business for over 27 years supplying vintage and antique ribbon, lace, trims, buttons, metallics, millinery supplies, notions, appliques.
Shop our new web store www.ElveeBeads.com for new and vintage fashion beads, pendants, stones & simulated pearls for accessories & apparel. We feature Glass, Acrylic, electroplating, base metals, Swarovski® crystal beads, buttons, chains & components, plus tools, glues, stringing materials and findings. Custom orders welcome.
Top quality buttons at factory direct prices! Cater to all womens, mens and childrens apparel and home markets.
Manufacturer. Domestic & Asia. Innovative metal ornaments uniquely designed; pins, brooches, buttons, buckles, closures, zipper pulls, interlocks, beads, straps, novelties & more. Customer supplied designs or choose from more than 15,000 catalogued designs. CD available.
Over 6000 button styles in wood, poly, glass, cotton, leather, metal, nylon, bone, horn, shell, corozo, coconut, passementarie & more. Est. 1990. Also snaps, jean button & rivet, novelty trim & closure. Low prices, custom logo, manufacture worldwide & drop ship. All markets.
Wide variety of domestic and imported buttons and novelties.
Manufacture all types of poly, nylon, ABS plated, metal, shell, wood, stone, bamboo & leather buttons. Jeans shank buttons, snaps, rivets, suspender clips & other hardware. Manufacture & import from own factory in Orient. Stock here. Worldwide distribution.
Represent T&S Buttons USA. Leading supplier of buttons, buckles, fasteners and lace. Work with all industries.
All types of buttons for apparel, plus accessories for jewelry, handbags & belts. Manufactuer, importer & jobber. Cater to all markets & all price points.
Over 200 buttons in every shape, color and size, including rhinestone buttons, blazer & coat styles, glass, leather, metal, beaded, shell, wood, bone, & horn. Wholesale & retail. Domestic & import worldwide.
Your source for hand assembled buttons. Also all kinds of covered buckles and high quality belting. Domestic manufacturer. Popular price points. Cater to all apparel, home furnishing, jewelry & crafting markets.
Buttons, imitation pearls, pins and costume jewelry. Metal buckles and hardware for Overalls and work related products .Competitive low-end price points. Work with mens, womens & kids markets.
All types of Bohemian buttons, glass buttons, Preciosa crystal, beads & pearls. Manufacturer & importer. Import from Czech Republic. Preciosa crystal dealer. Popular price points. Work with all markets.
Manufacturer of foriegn & domestic plastic, metal & novelty buttons & trims in many sizes, shapes & colors. Also, fabric covered buttons & customized logo buttons. 97 years in business.
Manufacturer of buttons, trimmings, patches & buckels with service worldwide. Manufacture in the Orient. Cater to all markets.
Suppliers of every type of buckle, belt & trimming imaginable: buckles, belts, chains, hand sewn covered snaps, machine made covered snaps, zippers, eyelets & more!
Domestic manufacturer of rhinestone buttons, ornaments, closures, hair accessories, jewelry & belt buckles. Domestic & import from China.
Horn, shell, urea, polyester, metal & corozo buttons. Expert dye-to-match buttons. In business since 1922. Importer, exporter & jobber. Carry buttons from Europe, Asia & U.S. Work with all price points & all markets.
Complete line of buttons, belts, buckles & hardware. Domestic & worldwide. Full service office in Hong Kong. Prompt & courteous service. Sample cards available.
Custom metal casted designs made to order. Casted buttons, zipper pulls, buckles, jewelry & assorted novelties. Domestic manufacturer. Cater to apparel, jewelry, home, belt, promotional & advertising markets.
All types of metal, polyester, plastic & dyeable buttons. Manufacturer, importer & distributor from Italy, Hong Kong & Taiwan. Cater to mens, womens & kids markets. Moderate to better price points. Catalogue available.
All types of poly, metal, leather, enamel buttons & more. Work with all women's, men's and children's apparel and home markets. Offices throughout the U.S., call for the office closest to you.
Full line of tagua nut buttons, toggles & recycled buttons. Vertical manufacturer. Cater to all markets.
Buttons, buckles, trims, closures, novelties & more. Specialize in the swim industry for buckles, hooks and sliders. Custom molding & sourcing. Offices in the US & China with distribution worldwide. Cater to ladies, mens, kids, swim & leisure markets.
Design & manufacture casted metal buttons with rhinestones, chains & novelty embellishments. Manufacture in L.A. Cater to ladies, mens & childrens sportswear, formalwear, eveningwear & dress markets.
All types of buttons in natural, shell, horn, bone, agoya, coconut, wood, synthetic, metal, brass, ABS, imitation horn, stone, leather, pearl. Manufacturer. U.S.A. & import from China.
Manufacturers of all types of fine buttons specializing in natural & man made materials including leather, corozo, pearl, nylon & wood. Catering to women's, men's and children's apparel. Worldwide sourcing, International distribution.