Interlocks, French terrys, cotton terrys, cotton jerseys, flat back ribs & velours. Import from India, China and Korea. Better & above price points. Cater to women's active & evening wear.
Cotton baby jersey, matt jersey, poly/rayon jersey, rib, French terry, fleece, velour, mesh, tricot lining, sweater knits, laces & more. Domestic & import from Asia. Cater to the men's, women's, junior's & children's markets. Moderate price points.
Completely vertical from knitting to dyeing. Knits, knits with stretch, denims, twills, corduroys, cotton/cotton blends, terry, fleece. Domestic & import. Moderate price points. Cater to the women's and junior's casual line. Samples available.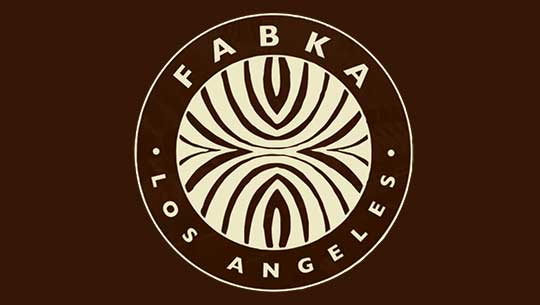 Large selection of knits for high fashion & performance markets. In stock program in over 60 colors of nylon spandex with coordinating power mesh. Also specialize in stretch velvet, micro jersey, double knit ponte, stretch vinyl, glitters, sequin & novelties. Jobber & importer.
Complete line of rigid & stretch novelty knits. Lots of texture, surface and visual effects. Domestic & imports from Europe and Asia.
Cotton lycra jersey, poly rayon, baby rib, matte jersey. All kinds of meshes such as, regular mesh, micro mesh, textured mesh, king & heavy mesh. Cater to mens, womens & kids markets. Popular price pts.
A full line of knits and jersey's from Italy. Very high quality. Samples available.
Vertically integrated manufacturer of high quality circular knit products. Doubleknits, pleated jerseys, DK ribs, mock meshes, warp knit mesh & dazzles. Nylon, polyester & blends for team sport uniforms. Helanca swimsuit liners. Standard or custom widths.
Manufacturer of single & double knit fabrics. Specializing in fine interlock, herringbone, fleece, ribbing, terry cloth, velour and more. Cater to men's. women's & children's active & leisure sportswear and underwear.
100% cotton knitted fabrics: french terry, terry, thermal, ribs, interlock, pique, fleece, sherpa, micro-modal/surprima blends, cotton spandex blends, stripes & surface texture knits. PFGD & piece dyeing. Samples available. Domestic mfg made in the USA.
Knitted fabrics for fashion apparel, lifestyle, and swimwear include single and double knits, ribs, novelties, yarn-dyed stripes, and prints in gauges from 18 to 36 cut. Division of Matchmaster Dyeing & Finishing. New York Showroom: 212-213-1964.
Apex Mills manufactures warp knit solids, mesh and 3D spacers with a wide range of breathability and flexibility. Knit with interlocking stitches, our engineers can alter the shape/size of the loop to create a spectrum of elongation qualities
Asher Fabric Concepts of Los Angeles, CA is a major supplier of domestic knitted fabrics for the contemporary fashion, athletic, & intimate markets. We are vertically integrated which allows us to provide fabric development including knitting, dying, finishing & fabric printing. Proudly Made in USA
Large selection of knitted fabrics including 100% cotton, georgette, twill, knit jersey, mesh, jacquards, poplin, thermal, solids & yarn dyed stripes and prints. Converter. Domestic & import from China, Japan, Italy & Korea. Moderate price points. Large in stock inventory.
Solids, prints, jacquards & novelty knits in dress, suit & pant weights. Also, heat transfer prints. Domestic. Converter. Cater to womens sportswear, dancewear & dress markets. Budget to better prices.
Domestic high quality fine knits in natural fibers. Washable extra fine wool, rayon, lycra blends & rayon matte jersey. Women's better, dress & sportswear markets & baselayer. Better price points. Large sample range in stock.
Source for tubular and open width fabrics. Specialize in jersey, 1x1 rib, 2x1 rib, fleece, french terry, interlock, pique (collars & welts), herringbone, etc.
Importer of fine textiles from fabric mills located in China, Korea and Taiwan. We maintain a large variety of knit fabrics which are available for immediate delivery through our LA warehouse.
The outdoor fabric resource. Performance stretch base layer & first layer products in both circular & warp knits as well as stretch wovens, performance tricot & mesh liners & pocketing. Cater to the outer, active & sport markets. Mill representatives.
Circular knitter with a wide range of machinery from 10 guage to 32 guage interlock and double knit capacity. Also, 10 guage to 36 guage single knit in 30 inch and 26 inch. Finished fabrics are used for all types of mens, womens and childrens wear.
All types of knits items in solids & prints. Import from China, Korea & Taiwan. Cater to ladies sportswear, lingerie, dress, evening & blouse trades. Popular to better price pts. Huge collection of sample cuts.
40 years in the knitting business. Cotton blends, interlock, french terry, tubular goods, rib & knits with lycra. Domestic converter. Cater to the sportswear & activewear markets.
Manufactures technologically-advanced fine gauge to heavy gauge knit fabrics and fabric treatments for high performance garments. Create technical fabrics with Anti Odor, Compression, UV Protection, Water Repellency, Flame Retardancy, Atimicrobials, Moisture Management, Recycled Polymers, Insect Repellency, Thermal Insulation and more, with Organic Cotton, Recycled Polyester, Nylon, Micro Denier Polyester, Spandex/Lycra®, and Tencel®, NYCO and Wool Blends. Keeps eco-awareness and sustainability a priority in production. Affiliated with Bluesign®, the benchmark for sustainable practices in the textile industry. Cater to the Outdoor, Active Wear, Sports, Lifestyle, Teamwear and Performance markets.
Performance fabrics for rugged and outdoor wear. Use sustainable fabric production to create ultra-light, durable, antimicrobial, flame retardant stretch base fabrics with moisture management, including Celliant (energy enhancement fabrics), plus: jersey, interlocks, piques, fleece, mesh, crepes, lycra blends and flat back mesh in novelty stitches. Also produce Velproof (4-way stretch woven hi-tech fabric with soft-shell technology). Sustainable fibers include Ingeo fabrics, post-consumer recycled fibers, eco-spun and organic cottons. Cater to outdoor, sport, fitness and activewear markets.
Eco-respectful commission knits. We specialize in velour, terry, sherpa, shag terry, fleece, interlock, ribs, jersey, french terry & pique with construction available in solids, lycras, jacquards, stripes, heathers & colours using ecotex certified dyes. Made in Canada. NEW! Tshirts made with our fabric and all locally made.
All types of novelty knits. Domestic converter. Junior, missy and novelty markets. Budget to moderate price points.
Domestic knitting mill. Fine & medium gauge single & double knits in all fibers & blends, such as: cotton, melange, sumpria modal, polyester, silk, wool, linen, rayon & lycra. Plus, cashmere/wool blend and bamboo and organic cotton. Cater to all apparel markets. Moderate price pts.
Domestic manufacturers of jersey, rib, interlock, industrial french terry, bonded knits, and ecopile® fabric made with 100% post-consumer recycled/PET bottles as well as blend of PTE and organic cotton and wool. CAD studio to develop custom patterns, 40 knitting machines, dye house and finishing department all on site. Work with mens, womens and kid's outerwear markets, plus pet, , personal protection and industrial markets. Small minimums.
Established for over 35 years, Eagle Fabrics is a domestic manufacturer of knits specializing in eco-friendly and innovative fibers. Offering a comprehensive range of fabric for the sportswear, junior, contemporary, children s, loungewear, dance, yoga, maternity, active wear, eco-friendly, and outdoor markets featuring performance fabrics such as dri-release and body conscious fabrics such as Tencel and Modal by Lenzing.
Cotton and blends, with and without spandex. Fine gauge Pima cottons, recycled polyester and poly blend options with and without spandex, rayons and blends, Proviscose, etc. In stock Pima jersey program offered in PFD (prepared for dying). able to source jersey, ribs, French terry, fancies based on meeting minimums. Minimum yardage requirements based on individual item selected.
All types of qualities, solid & novelties. Prints & fancy knits plus sweater knits in solids and stripes. Domestic and import. Budget to moderate price points.
Cotton and poly/cotton domestic knit fabrics. Also carry thermals. Cater to womens & childrens casual & sportswear markets. Popular to moderate.
Knit manufacturer specializing in upmarket novelty and contemporary knit fabrics. Fibers include: bamboo, linen, hemp, organic cotton, siro viscose, MicroModal, Tencel, Supima, and rayon in jersey, french terry, terry, ponte, sweater knits, novelty and yarn-dye stripes. Cater to junior sportswear, contemporary, sportwear, and dress markets.
KNIT - 65% cashmere/35% silk. Also, Mohairs. Choice of many beautiful colors or customer s own. Suitable for soft clothing, dresses, blouses, coats, elegant tee s, robes for men & women, scarves...as well as for "throws" in home decor. From Lyon France.
US manufacturer of certified organic cotton and eco-fiber circular knit, warp knit and woven fabrics with seamless manufacturing and distribution. Organic cotton, recycled cotton, recycled polyester, seaweed, PLA, bamboo, hemp, Modal™, Tencel™, soy and blended jerseys, mesh, pique, crinkle, velour and sherpa. Large in-stock program, plus can do custom fabrics. Also can do sample yardage.
Eco knits made with bamboo, hemp, organic cotton, recycled polyesters, along with regular cotton & many technical virgin polyester offerings. Free samples. Offer small custom dye lot minimums as low as 300 mts on any running items.
Representing Giemme S.r.l. from Italy, a circular knit mill w/ lingerie , sport, and casual lux fabrications. Low minimum. Plus many other knit fabrications, novelty jacquards, mesh, ect.
All circular knit products specializing in modal, rayon, cotton, viscose and promodal.
100% cotton, cotton/poly, cotton/rayon & cotton/spandex. Pointelle, velour, sherpa, fleece, interlock, pique & novelty textured surface interest knits. PFGD, PFP. Domestic converter.
Novelty knits, PONTE, textures, metallics, boucle, ribs & ottomans in poly, poly/rayon, poly/nylon/lycra & poly/rayon/lycra. Import from Far East. Ladies & kids moderate to better sportswear, lingerie & casual markets.
Manufacturer of knit and woven fabrics. Specialize in fleece and jersey. Plus manufacture knit apparel, sweatshirts, sweatpants, tees, tanks and bath and beach towels of all types as well as bed sheets. Socially-responsible factory in Pakistan, office in US. Cater to knit apparel, bedding and bath soft goods markets. 3,000 pc minimums for towels and apparel. 2,000 yard minimums for fabric orders.
A large variety of knits and wovens in polyester, cotton, nylon and spandex fibers. North American manufacturer. Catering to uniforms, industrial uniforms, military textiles, performance textiles, base layers, sportswear & activewear markets.
Manufacturer of printed 100% certified-organic fabrics, printing only with dyes that meet the organic standards. Conversational, graphic all-over prints on woven barkcloth, lawn, voile, broadcloth and canvas and on knit interlock and jersey. Cater to the infant, childrens, women, table linens and home fashion markets. Minimum per pattern/per color way are one 15 yard bolt.
A wide range of woven & knit fabrics in basic and designer qualities.
Knit fabrics 100% polyester, medium weight, 58/60" wide. Ideal to create skirts, tops, tunics, sweaters, pullovers. Machine wash in cold water. First quality fabric at wholesale price.
Basic & designer quality knits in jersey, interlock, rib, thermal, sweater & fleece knits. Wide variety of solid, print, yarn dye & novelties. Blends include cotton, polyester, wool, acrylic, lycra &fra 100% organic. In stock program.
Full range of stretch and novelty fabrics for dance, costume, gymnastics, cheerleading, swimwear, and active-wear. Includes but is not limited to: Spandex w/ foil, Glitter & Holographic Embellishments, Novelty Velvets, Lace, Mesh and More! We also develop custom novelty fabrics for those who can meet production minimums. NEWEST LINE: NK ACTIVE High quality standards on imported fabrics.
Metallic knits, stretch metallic knits, interlock & other fancies. Domestic converter & mill. Moderate to bridge. Work mostly with womens eveningwear markets.
Provides knitted fabrics for fashion apparel, life style, swimwear, including single & double knits, ribs, poly cotton, slubs, novelties. Domestic & importer of organic & sustainable knit fabrics. Organic cotton, bamboo, cotton spandex.All colors & prints. 25 yrs experience.
Print Knit Studio is dedicated to the creation and sales of children apparel fabrics. We do all knitting and printing locally in Los Angeles. Our fabric selections are trendy and great source for children clothing manufacturers, designers and individuals as well.
In stock programs for Jersey, Ponte, Interlock, French Terry and Fleece in cotton, rayon, modal, polyester, and spandex. Custom development and colors available.
Domestic knitting mill featuring basic and unique, novelty circluar knits in ultra-fine to coarse gauge sweater knits manufactured with blends with Repreve recycled polyester, Tencel and recycled cottons. Qualites include: knit jersey, single and double knits, interlock, ribs, jacquards, french terry, loop terry, and many more. Many finishes available. Manufacture with 50% less energy tham standard knitting mills.
The novelty circular knit resource. Offers viscose, modals, supima/modals, bamboo with and/without spandex. Stock service in rayon/spandex jersey - 70 colors. Rayon/Nylon/Lycra Ponte. Washable wool, nylons, cotton, polyester, spacers, novelties. Domestic. Intimate apparel & sportswear markets.
Specialize in the manufacturing of knit fabrics for the apparel and industrial markets. From yarn forward we produce a large variety of both circular and warp knit products here in the USA.
Spun & filament rayon/lycra knits & jerseys. Acetate yarn-dye stripes & assorted novelties, plus rayon novelties. Single knit & double knit fabrics in better and moderate - popular price points for sportswear, menswear, swimwear and intimate apparel. Made in the USA.
Stock organic cotton, bamboo, hemp, tencel, soy and wool fabrics. Carry organic fleece, sherpa, terry, jersey, velour, flannel, denim, knits, lawn, canvas, muslin, merino wool. All fabrics carry at least one eco-certification. No minimums for production. Represent Canadian, US and Chinese mills of organic fabrics.
Your ultimate source for knit and novelty fabric. Fleece, baby rib, cotton jersey spandex, baby jersey spandex, metallic knits and more. Import from China, Korea and Turkey. Popular price points. Samples available.
The complete source for novelty knits and laces. Cotton, acetate, nylon, textured, raschel, pointelle, interlock, tricot, mesh, jacquard, velour, double knit and fine gauge. Domestic. All markets.
Knit fabric manufacturer with knitting, dyeing, and finishing facilities in Los Angeles and El Salvador. Produce a wide variety of circular knits in cotton, poly/cotton, cotton/spandex, rayon, Modal, bamboo, Supima cotton, and MicroModal. All type of knot fabrics single and double knits, fine gauge to sweater weights and large selection of novelty patterns. Use earth-friendly production and business practices which reduce waste and save natural resources. No resins or formaldehyde utilized for deying or shrinkage control. Cater to junior, contemporary, womens, mens and childrenswear markets plus performance and activewear markets.
For 25 plus years, our LA based vertical mill has been using state of the art technology to supply the fashion and garment industries with innovative, trend driven circular knit fabrics. Markets include: Activewear, Athleisure wear, Swimwear, Contemporary Sportswear, Intimate Apparel, Military, Medical/Industrial- servicing Women's, Men's and Kids markets.
Stock programs in circular and wrap knits. Micro fiber polyesters, blends with spandex. Wicking, anti-microbial, UPF, finishes. Light weight jerseys to heavy double circular knits. Specialize in active and athletic wear. Large dye sublimation selection. UPF finishes and anti snag processing.
Contemporary, fashion-forward knit fabric developer and manufacturer. Novelties, textures, slubs, yarn-dyes, single and double knits, fine gauge, jacquards terry and more in Siro MicroModal, cotton, linen, viscose and tencel. Energy efficiant plant. Cater to mens and womens high-end and luxury activewear markets.
Billion Rise Fabrics., Asian manufactured Warp and Circular synthetic fabrics for intimate apparel, activewear and swimwear.
Fairlane Division VRTX is a manufacturer of industrial textiles of fine gauge warp knit fabrics including tricot, simplex and duplex. Services include rewinding, warping, knitting and double folding.
Fabric mill & manufacturer of knit packages. Large line of cotton/cotton blends, polyester/polyester blends, rayon/rayon blends, fleece, jersey terry, interlock etc. Moderate price points. Domestic & import. Cater to casual & contemporary markets.