Digital Sample Yardage Printing Suppliers.
Acid, Pigment and Sublimation Digital Printing for sample yardage and small runs. Fastest turn around 24-48 hours with competitive prices and best color matching. Full Service Design Studio with CAD and Hand Painting.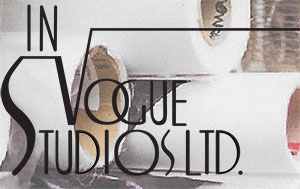 World leading supplier of CAD/CAM systems to the apparel industry. Digital printing of your fabric, plus programs for design, production, marking, grading, sketching, weaving, knitting, cutting & more.
Digital sample yardage printing. Epson, Mamaki and Mutoh Printers. Last minute print for a photo shoot, runway show, sales presentation or short run production domestically here in NYC. Offer colorfast, non-colorfast, dye sublimation & screenprinting.
Beautiful samples of any designs. Stock 75 colors of nylon. Custom printed prints, banners & flags in all sizes. Short run & quick turnaround. Reasonable prices.
NY Office: 212 944-9882. DigiFab, a line of pre-treated fabrics, inks and sublimation paper for use with most popular large format printers.
Digital printing of sample & production yardage, screenprinting, solid dyeing & specialty dyeing. Provide print & color development & have the capabilities to produce specialty technique samples & production. Cater to mens, womens, accessory & home markets.
Innovative NYC-based studio for digital printing, original CAD print & fabric designs. Can digitally print sample yardage and small production runs of yardage.
Custom printing of digital images on natural fabrics, art papers, leather and nylon. Sample yardage and production. Inkjet textile printing. 1 yard to 500 yards, highest quality, quick turnaround.
Full print design service studio. Digital printing for sample yardage and short run production. Your fabric or ours. Cottons, silks, polyester, sheers etc. Additional contacts: Diane Moore - DMoore@ltsdesign.net, Lyndsey Dore - ldore@ltsdesign.net.
All types of service and design work available, including styling, illustrations, embroideries repeats and color combinations plus printing of fabric yardage. Very directional and very professional. Agents for Amanda Kelly, Appaloosa, Leti, Artisan, and Neon print collections.
Custom printing and dyeing specializing in silk/silk blends, cotton & linen.
Custom digital fabric printing on cotton, linen, silk, spandex, nylon, polyester, & leather. Print with certified organic ink. Short runs to commercial production orders workable. Fast turnaround.
Full service design studio specializing in original textile prints, CAD services and sample yardage printing. Offering the best creative solutions for businesses in apparel, swimwear, accessories and home furnishing markets.
CAD service bureau. Digital fabric printing, both permanent & non-permanent for apparel & home. Fast turn-around & detailed attention to color matching. Print samples. Over 100 fabrications available including silks, cottons, poly-blends & mesh.
A full in house dyeing, finishing, coating and printing. Full digital print technology, including sample yardage from digital format.
Digital printing in the US and abroad. Unlimited colors, tonal graphics, unlimited repeat sizes, fine line patterns, high definition and photographic quality, economical short runs. Garment packages. Showroom by appt only: 40 W. 37th St, Ste 701, NYC 10018.