Tencel/tencel Blends Suppliers.
Couture & RTW and Sportswear Programs for accessory & shawl markets.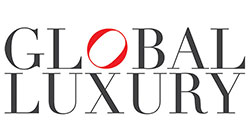 Manufacurers of cotton and Tencel denim fabrics. Feature the Sustainblue collection: environmentally-friendly denims comprised of constructions using recycled cotton, recycled polyester and sustainable yarns, and denim constructed of Earthspun recyled yarns. Also feature selvedge denim. Headquarters in Greensboro, NC.
Vertical manufcaturer of Tencel and Tencel/cotton, and recycled polyester pocketings and interlinings for jeans and bottom weight fabrics. Pocketings in 2.5-4.5 oz. Company practices sustainability and corporate responsibilty throughout each stage.
Micro polyester, rayon, tencel, cotton, tactel & meryl nylon, supplex lycra spandex. Variety of knit fabrics including novelties, pont de roma, jacquards & yarn dye stripes plus many technical fabrics, wickable, UV cut in stretch circular knits. One million yards in stock.
In house collection of woven Tencel and Tencel blended options in a variety of weaves (twill, canvas, jacquard, cord, ripstop,etc (mixed with cotton, polyester, linen, etc) offered in PFD (prepared for dying). In stock programs are subject to prior sale. Yardage minimums and surcharges based on current stock.
US manufacturer of certified organic cotton and eco-fiber circular knit, warp knit and woven fabrics with seamless manufacturing and distribution. Organic cotton, recycled cotton, recycled polyester, seaweed, PLA, bamboo, hemp, Modal™, Tencel™, soy and blended jerseys, mesh, pique, crinkle, velour and sherpa. Large in-stock program, plus can do custom fabrics. Also can do sample yardage.
Vertically-integrated and socially-responsible textile production. Produce cotton and tencel denim and bottomweights, and all types of wovens and knits. Dyeing facilites, r can produce Prepared for Garment Dyeing (PFGD) or Prepared for Garment Washing (PFGW). ISO-9001-2009 and ISO 14000 certified. Commitment to water, energy and waste management. Cater to jeanswear, uniform, military and home fashions markets.
Manufacturer of circular knits and stretch fabrics with spandex, lycra and nylon blends. Offer a wide range of ecologically-sensitive fabrics made of organic cotton, recycled polyester, recyled nylon, and Micro-Modal Edlewiess (carbon-neutral fiber).
Domestic knitting mill featuring basic and unique, novelty circluar knits in ultra-fine to coarse gauge sweater knits manufactured with blends with Repreve recycled polyester, Tencel and recycled cottons. Qualites include: knit jersey, single and double knits, interlock, ribs, jacquards, french terry, loop terry, and many more. Many finishes available. Manufacture with 50% less energy tham standard knitting mills.
Stock organic cotton, bamboo, hemp, tencel, soy and wool fabrics. Carry organic fleece, sherpa, terry, jersey, velour, flannel, denim, knits, lawn, canvas, muslin, merino wool. Also carry PUL (polyurethane laminate fabric), vegan fur and organic thread. All fabrics carry at least one eco-certification. No minimums for production. Represent Canadian, US and Chinese mills of organic fabrics.