Prints/print Converters Suppliers.
Carry printed matt jersey, voiles, lawns, gauze jersey, chiffons, georgettes, chiffon matt jerseys, and charmeuse.
The most beautiful prints for fashion, Interior and Hospitality. Can buy from the Collection or Custom print which can be had in any fabrication including for Wallpaper!!! Spacial programs available. Swiss Made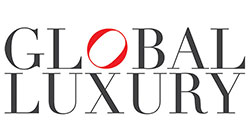 44/45" 100% cotton flannel solids, basics & novelty prints. 100% cotton solid flannel quilt backing, 100% cotton white diaper flannel, 100% polyester novelty fleece prints & flannel flat fold prints & solids.
Prints on polyester fabric. Also, novelty knits & wovens. Domestic & import. Popular and moderate. Cater to womens & childrens markets. Also, prints for uniform scrub trade.
Specialize in conversational prints on cotton shirting fabrics. In-house design & custom work available. Converter. Cater to apparel, uniform, accessory & home markets. Designer price points.
Korea-based silk and silk-blended digital printing, screen printing, dye-to-match piece-dyeing, and weaving mill serving high-end ready-to-wear, bridal, and formal/evening-wear brands.
Creative prints on 100% cotton fabric. Domestic & international. Cater to independent quilt shops & manufacturers. Better price points on volume orders.
Prints, animal, checker, stripe, plaid, yarn dyed and 2 tone fabrics. Converter. Domestic & import from China, Japan, Italy & Korea. Cater to men's, women's & children's evening dress, blouse, shirt & sportswear markets. Moderate price points. Large in stock inventory.
Specialize in cotton prints, jacquards & novelties. Also carry solids. Domestic & import worldwide. Converter. Cater to all sportswear and activewear, plus home furnishing makets.
Prints on polyester, cotton spandex & cotton/poly. Worldwide imports. Cater to ladies dress, sportswear, missy & junior markets. Moderate price points. Total garment packages available.
Manufacturers of 100% certified organic cotton textiles. Use low-impact, solvent-free, eco-responsible dyes and inks for printing and dyeing. Manufactur several collections of printed and solid cotton broadcloths, flannels, corduroys, voiles and knits for small to mid-sized apparel and home fashion manufacturers, quilters and at-home sewists.
Converter of knit and woven fabrics that are in-house digitally printed and sublimation-printed with low-water and no-chemical usage. Open line and custom prints. Can print on any cotton, rayon, modals, viscose, silk, or supima quality. Limitless colors, any design possible. One week turnarounds. Low minimums.
Custom prints on polyester, rayon & knits. Import from China, Taiwan & Korea. Converter. Ladies sportswear, lingerie, intimate, evening, dress & blouse markets. Popular to better price pts. In house art studio.
Converter and manufacturer of fabrics, both printed & woven, for all end-uses.
We transform our copyrighted original artworks onto Polyester woven and Knit for sportswear. Made in China and Korea.
Individualized custom prints offered on Ecotex sourced base knits and wovens. Artwork interpretation and design work available as needed on a per project basis. Various print techniques available from traditional to digital, sublimated, heat transfer, engineered layouts, graphic placement, etc.
All prints on poly/lycra's for the active wear market. High performance printed fabrics for yoga. Small runs for children's wear. We also do sublimation digital printing.
Prints on many types of fabrications. Knits & wovens. Domestic & import.
Prints on cotton, poly/cotton, cotton/rayon, linen, poly, rayon, knits and fancies. Domestic. Cater to mens, womens & childrens moderate markets.
Huge line of over 1,000 print designs. Cotton prints on 60/68 square, 45" wide. Programs in cotton & poly/cotton twill, duck & poplin. Domestic & import from Orient. Popular price pts. Over 1 million yds in stock.
Complete source for prints & novelties, such as silk chiffon, silk charmeuse, silk/cotton voile, polyester, cotton, burn-outs, velvets, lace, embroidery, eyelets, jacquards and more. These come in a variety of colors, patterns & effects. In-house design studio. Custom printing.
Prints on cotton. Domestic. Cater to all markets. Price points: moderate.
Specialize in Hawaiian & Polynesian prints on 100% cotton, poly/cotton, polyester, rayon, microfiber, bark cloth, poplin stretch and fleece. Custom work available. Cater to men's, women's & children's apparel markets.
Original artwork and hand-drawn print designs for all apparel, home and fabric markets. All prints are printed on certified organic fabrics, sustainably and responsibly made. All fabric is printed in USA using water-based inks.
One of the largest fabric mills in Europe. Produce digital prints; conventional prints as well as solids. Specialize in rayon, cotton, silk, linen and other blends for dress, children's wear & sportswear both top and bottom weights.
Woven greige home furnishings & industrial fabrics in widths up to 102". Mill rep & importer. Popular price points.
Representing Silkomo S.r.l. from Italy. Digital print mill / many qualities / great pricing/ flexible. Featuring many prints bought from top european print houses and custom prints welcome.
Custom printing on poly & rayon blended fabrics. Imports from the Far East. Cater to womens, junior & childrens moderate to better career & casual sportswear, evening, dress, lingerie & blouse markets.
Fabric supplier/converter. Carries stock, low minimum. Supplier of 100% cotton wovens and prints; base cloths include sheeting, high density cotton and assorted other cottons. Offers designs of all kinds florals, geos and novelties for all markets baby, childrenswear, contemporary, womenswear, menswear, accessories, home furnishings, etc. Ships domestically and international, see salesperson for full printing inquiries.
Domestic converter and importer, that has organic option of organic printing on 100% organic cotton knit or woven fabrics. Your custom print printed with herbal and vegetable, root and fruit dyes. Also specialize in hand block printing.
Manufacturer of printed 100% certified-organic fabrics, printing only with dyes that meet the organic standards. Conversational, graphic all-over prints on woven barkcloth, lawn, voile, broadcloth and canvas and on knit interlock and jersey. Cater to the infant, childrens, women, table linens and home fashion markets. Minimum per pattern/per color way are one 15 yard bolt.
Open line of prints on polyester & rayon qualities. Imports from the Orient. Cater to mens, ladies & children's apparel. Popular to moderate markets.
Prints on polys, cottons, rayons & silks. Also full line of tweeds, menswear stripes & plaids, tapestries and velvet burnouts. Open line & custom work. Primary imports from the Orient. Cater to contemporary dress & sportswear markets.
Extensive open print line. Custom prints on many qualities; poly/cotton, poly/rayon, cotton/rayon, linen blend &100% cotton. Over 100 fashion & basics stocked year round. In house art studio. Sampling available.
Prints on novelty circular knits. Only produce to order.
Prints on lycra stretch novelties. Prints on fleece, polar fleece & high tech fabrics. Mill, converter, importer. Fabrics made in U.S., Mexico & Asia. Cater to mens, womens & kids activewear, lingerie, athletic & swimwear markets. Popular to moderate price points.
Pigment (Rotary), Wet Poly printing, Sublimation and Digital printing. In house art studio for repeats and creating screens. Knit fabrics in natural and synthetic fibers with or without stretch. Domestic Mill. Cater to contemporary sportswear, activewear swimwear, lingerie, military and industrial/medical markets. New York Sales Office tel#212-290-2701.
Prints on cotton, linen, silk, wool, polyester and rayon. Import. Moderate to bridge.
Prints on woven cottons & blends of all types. Prints on polyester & rayon georgette, faille & jacquards. Custom & open line. Low minimums on existing screen prints. Import from own mill in India. Moderate & better price points.