Couture & RTW collection of allover embroideries, sequins, crystals, foil applications & laser techniques for bridal, evening, sportswear, RTW & costumes. Programs for accessory & shawl markets. Rep Jakob Schlaepfer & Filtex-St. Gall. Swiss Made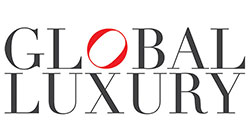 Medical barrier, anti-static, quick dry, hush, mite-proof, flame retardant, wickable nylons & polyesters, medical, scientific, military, Nomex (r) Aramid.
Authorized distributor of soft DuPont Tyvek fabric, and wholesale supplier of pattern papers and accessories.
Stretch rubber, vinyl & polyurethane fabrics, fake furs, lenticular & holograms, reflectives, clears & frosted PVC, suedes, manmade leathers & other hi-tech novelties. Large in house inventory.
Supplier of eco-fabrics thoroughly meeting researched standards of environmental consciousness. Feature innovative, novelty and high-performance textiles, including eco-friendly faux leather, upholstery, fire-resistant, outdoor, Crypton, Nano-Tex and GreenShield fabrics. Made from bamboo, eco-wool, recycled content and organic cottons. Many MBDC cradle-to-cradle certified fabrics, also offer points toward LEED certification. Cater to the contract textile, upholstery, drapery, interior, residential and hospitality fabric markets.
Creative woven nylon, nylon blends & Polyester. Water proof breathable laminates, urethane coated fabrics & other new finishing techniques. Import & domestic. Manufacturer. Cater to the apparel, industrial, military & accessory markets.
Design and manufacture contract fabrics for commercial interiors. Fabrics for seating and vertical surfaces in a vast array of compositions, colorways and price points- as well as institutional and performance textiles. Specialize in environmental fabrics made from recycled raw materials and renewable sources, such as wool, bast fibers from nettles, hemp and recycled coffee sacks. Dedicated to waste reduction and recycling. Global network with manufacturing in UK and worldwide offices.
Develop innovative textile technologies from natural sources. Mission is to add value and performance to fibers and fabrics, including quick-dry, UV-managing, moisture-wicking, odor-eliminating fabrics and more. Mill partners offer fabrics with 37.5 technology. Cater to top-brand outdoor apparel, performance, glove, and footwear markets.
The outdoor fabric resource. Supplier of poly & technical fleeces, piles & stretch wovens. Performance stretch base layer & first layer products in both circular & warp knits. Cater to the outer, active & sport markets. Mill representatives.
Manufactures technologically-advanced fine gauge to heavy gauge knit fabrics and fabric treatments for high performance garments. Create technical fabrics with Anti Odor, Compression, UV Protection, Water Repellency, Flame Retardancy, Atimicrobials, Moisture Management, Recycled Polymers, Insect Repellency, Thermal Insulation and more, with Organic Cotton, Recycled Polyester, Nylon, Micro Denier Polyester, Spandex/Lycra®, and Tencel®, NYCO and Wool Blends. Keeps eco-awareness and sustainability a priority in production. Affiliated with Bluesign®, the benchmark for sustainable practices in the textile industry. Cater to the Outdoor, Active Wear, Sports, Lifestyle, Teamwear and Performance markets.
Performance fabrics for rugged and outdoor wear. Use sustainable fabric production to create ultra-light, durable, antimicrobial, flame retardant stretch base fabrics with moisture management, including Celliant (energy enhancement fabrics), plus: jersey, interlocks, piques, fleece, mesh, crepes, lycra blends and flat back mesh in novelty stitches. Also produce Velproof (4-way stretch woven hi-tech fabric with soft-shell technology). Sustainable fibers include Ingeo fabrics, post-consumer recycled fibers, eco-spun and organic cottons. Cater to outdoor, sport, fitness and activewear markets.
High tech microfiber sliver/pile knitted MicroFabrics. Berber, jacquard novelties, faux & fun furs in blends of acrylics, polyester, fine washable wool. Popular to designer. Custom design work. Made in the USA. NAFTA & CBI compliance available. Affiliated with Monterey Mills.
Temptrol™ is a polypropylene based non-woven perforated fabric metallized on one side. The material is soft, flexible & washable. The radiant heat reflecting metallized fabric has a low puncture resistance for ease of sewing & high tear resistance. Non-toxic/non-carcinogenic.
Manufacturer of Ingeo biopolymer fiber, which is made from plants instead of oil. Ingeo fibers use 50% less non-renewable energy and emits 75% less greenhouse gases than traditional fibers. Cater to the home textile markets, as can be used for: matresses, pillows, blankets and drapes. Also cater to the apparel markets, as Ingeo makes a performance fabric with the look of natural cotton. Has moisture management properties, breathability, UV-performance, hypoallergenic and low odor retention.
Oilcloth, PVC, oil cloth, Chalkcloth aka blackboard cloth. Distributor/importer. Cater waterproof, HomeDec, Kitchen and Gourmet and Hospitality Market, Accessories & Bag markets. Moderate price points. Also, www.chalkcloth.com.
Hi-tech fabrics for apparel & home markets, as well as all tyes of fabrics. Work direct with textile mills to provide wide selection, low prices, & quick turnaround.
Double roller polished clear & tinted vinyl (PVC) film & sheeting. Distributor of materials manufactured in the U.S. and abroad for various applications. Exclusive supplier of GlassClear® Vinyl Film and Sheeting.
High-tech polar fleece, fleece & pile fabrics, plus the latest stretch lycra novelties. Mill, converter & importer. Fabrics made in U.S., Mexico & Asia. Cater to mens, womens & kids activewear, athletic, outerwear, yoga, legging & swim markets. Popular to moderate price points.
Better fabrics imported from Europe. Outerwear, activewear, stretch, high-tech nylons, cotton with special treatment, bonded fabrics & oilcloths plus coated leather from Italy. Agent. Accessory markets. Moderate to high price points.
Waterproof breathable coatings and films. Wicking, anti-microbial, UPF, anti-stat finishes. Stock program. Stretch woven's & knits. Specialize in the active/outerwear, industrial, uniform & military markets. Large dye sublimation selection. Also, UPF finishes & anti snag processing.
"ULTRASUEDE®" Poly & poly-blended microfiber catering to the apparel industry. Domestic. Moderate to better price points.
Specialist in unique PFD greige goods and custom dyeing for the apparel and home furnishing industries.