MINIMUMS:What are Minimums: A minimum is the smallest amount of production yardage that you can order. Fabric suppliers may set up one minimum amount for their entire inventory, or they may set up different minimums for each fabric type on their line.
And more about Minimums: How much you need of a fabric is important, and relates to knowing a suppliers minimum yardage requirement, so that you do not spend time calling on suppliers that ask that you purchase greater amounts of a fabric than you need. This book lists only low minimum fabric suppliers and suppliers with in-stock programs, all of whom have set low, or no, minimums up for their lines. So you will be mainly looking at open-line fabrics already dyed up in basic colors, or in the fashion forecasted colors. Fabric companies such as mills and converters establish higher minimums, and jobbers and other wholesalers set lower minimums or, often, offer no minimums at all. It is important to be up-front with your sought after fabric amounts, so you don't take up time looking at fabrics you will not realistically be able to purchase. If you need 100 yards of velvet, and ABC Fabrics has a 500-yard minimum, then you will know during your initial conversation with your salesperson, that they don't have the right velvet for you, and you can use your time looking elsewhere. On the other hand, if you need 250 yards, and they only have 100 yards in stock, and cannot get anymore in your time frame, then that would not work either. However, with all said, we will add that sometimes a supplier will take an order that is a bit smaller than their minimum yardage requirement. Usually they will add a surcharge, but they'll take the order, so it never hurts to ask.
DESTINATION: What is Destination: The destination of the fabric is where you need the production fabric shipped. Most likely you need the fabric shipped to your production space. That is where it will be spread, inspected, cut and sewn. This you may do in-house, or at a contractor where they will cut, sew, embellish or whatever it is that you have contracted them to do.
And more about Destination: Where the fabric is at the moment, or where it will be once it is finished, is important, especially important if your contractor is in one country and the fabric is in another, because then you need to allow time for transporting it to your destination. And, then again, it's back to the leadtime thing, do you have the time to ship the fabric to the destination of where it is you want the goods to be at? For small production lots, you want to find a fabric that is in the same country, actually a fabric that is in the same area of the same country, as it's destination. And if you are presented with a very short leadtime, then even if the fabric is on the West Coast, and your contractor is in the Southeast, then you need to figure out if you have the needed time to transport the goods to their destination. With shorter leadtimes it is usually best to work with wholesalers, jobbers and in-stock programs; those can usually be out on a truck and delivered within a few days. And if you have a very short time frame, then you actually need the goods to be in the same city or metropolitan area, so you can get them within a day or so.
What colors or designs you want
COLOR AND DESIGN: What is Fabric Color and Design: Solid fabrics are woven, knitted or dyed in colors. Yarn-dyes are woven or knitted in colorways, and prints are printed in colorways, as well. Yarn-dyed and printed designs are classified by type of design, i.e.: stripe, paisley, floral, etc.
And more about Fabric Color and Design: Custom colors and designs often have minimums much higher than what you need at this point, i.e.: 500-3,000 yards of a color or design. So, at this stage of your business, you will probably find yourself selecting from open-line colors, designs and patterns. Many mills and converters have already dyed up smaller quantities in a few proven colors, along with a few fashion trend colors for you to choose from, and they may have printed or woven up goods in basic and fashion designs. These will be the colors and designs you will be looking at. You will already have a color palette in mind that you are working with, and if you can only choose from the colors and colorways the supplier has the fabric available in, than you may need to be a bit flexible in the exact shades. But, be careful when selecting, if they do not have the shades you originally thought of, you can look further, or to be safe, you can select from the proven, basic colors, as sometimes, the fashion colors set by the mills are not necessarily what sells at retail. Mainly, you want to select colors that communicate your design concepts, as well as will be wearable, and therefore saleable. Many a great item is unsold, or marked down, in one color, but not in another.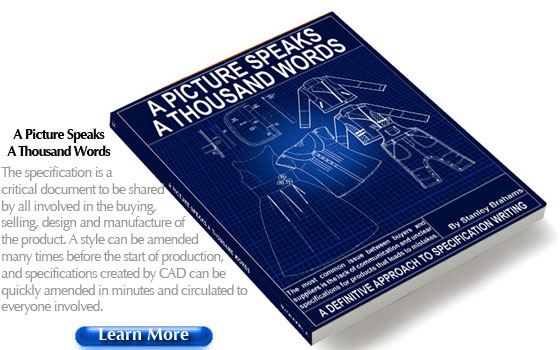 And an extra note about Fabric Color and Design: If you require a custom color, colorway or design, and need only a small amount of yardage, you can occasionally find a supplier to help you. Some of the designer and better price point mills and converters will make a custom color or colorway at a lower minimum, but there will be a surcharge, and it's often a high one. Also, if they are willing to do it, remember that you need to allow yourself time to approve color lab-dips, design layouts, etc. So, timing is important when doing custom colors and designs, as it lengthens the leadtime.